Page 1 Page 2
Comments from GamePlan Software Users
The SenioRITA tennis tournament is a women's doubles event held in Ponte Vedra Beach, Florida, each year to raise money for local breast cancer research efforts. In the past five years, the all-volunteer event has grown to include more than 250 players.
"We used the Tournament Draw software successfully to capture all the information from our participants, including not only tournament information, but e-mail addresses, etc.," says Jean Kohn, past chairman of the tournament. "We'll use the information from year to year. We were also able to create the draw for our tournament with a few clicks of the mouse! What a timesaver!"

              Jean Kohn
              Past Chairman
              The SenioRITAs at Sawgrass Country Club
              Ponte Vedra Beach, Florida
              www.the-rita-foundation.org 

---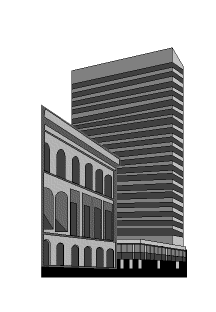 "We use the GamePlan software in our table tennis tournament," says Sigve Berg, who works at Statoil in Norway. "We are lucky to be allowed to train during our working day." The company offers its employees the opportunity to participate in corporate sports teams and other leisure activities, such as motorcycle club, diving, golf, football, big band, choir, etc.
"About 20 people have joined our tournament this winter and spring. We are using the Challenge Ladder program, and I distribute the results and updated ladder every day on an intranet site," says Berg. "Every participant plays once a week, and he or she can challenge up to four positions above (or below) the current position. Then they report the results to me. This has been quite popular in our department."

              Sigve Berg
              Statoil
              Sandnes, Norway
              www.statoil.com

---
More customer comments: Page 1
---
I have to say that I spent hours trying to find software that I could figure out and yours is the most user friendly. Thanks again! -- A. D., Texas
Bravo! I received your prompt email, and now I am up and running. I am enjoying this program a lot and it's just great! Now I don't have to reinvent the wheel. Thanks so much. -- S. K., Washington
Thanks for your nifty software. It's made me quite popular with my local tennis club. I am expected to come up with the draws after I receive the names of the contestants. The officials are enamoured with your program. -- G. M., Oregon
I purchased the GamePlan software a few years ago and it has been working well. Unfortunately, the university had to reformat my computer and now when I try to access the ladder, it is now asking for a serial number, which I cannot find. Can you give me the serial number? -- J. C., Illinois [Note -- we keep records of all our customers in case you need help like this in the future.]
Thanks for your quick response. I appreciate it. -- W. H.
I would like to thank you very much [for your help]. My dad is now one happy guy to be getting the software he wanted. It will be a great Christmas for him. -- S. S., Canada
Thanks for your help. I'm enjoying your software. -- C. D., Georgia
We are now using the whole of the GamePlan package. It works better than expected. It is very fast and user-friendly. -- P. J., Sweden
---
For more information, see the user manual. Download the free software here.
More customer comments: Page 1
GamePlan users -- if you have an interesting story about how you use the software, please send it to us.